CARGO HANDLING
One of the types of activity performed by our company is a rendering complex of cargo services in the field of the organization on the international cargo transportation by air – the most secure and fast transport nowadays.
"Aeroport Handling" offers cargo handling and supervision services which are great asset to airlines in accordance with IATA SGHA requirements:
Cargo and mail processing;
Cargo loading/unloading;
Coordination with the third parties, cargo documentation, liaison with customers;
Handling of special cargo: valuable, dangerous goods, live animals, etc.;
Export, import, tracing of lost and found cargo and mail, etc.
Cargo handling services are carried out 24/7 by qualified employees which hold IATA/FIATA "Cargo Introductory" Diploma, IATA "Dangerous Goods Regulations" Cat. 6 Certificates, IATA "Live Animals Regulations" Certificate, IATA "Professional Skills for DGR Instructor" Certificate.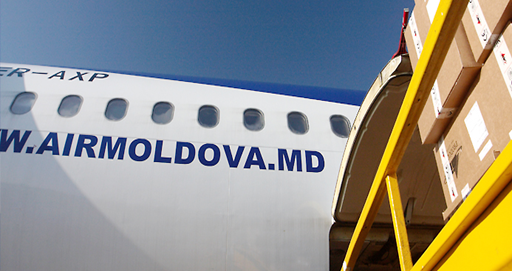 Please contact us:
Tel. +373 22 811872
e-mail: cargo@handling.md
24 hours support
Tel. +373 22 811872
Mob. +373 78880855
e-mail: cargo.ramp@handliing.md
SITA: KIVDAXH
CARGO SALES
"Aeroport Handling" also offers air cargo sales services for our customers. Our aim is offering an alternative air way, cost and transit times to the customers to provide the most suitable solution for them.
Benefits for customers proposed by our company:
Extended time coverage;
Worldwide coverage;
Quick response to quote requests;
Immediate booking confirmation;
Daily updates on shipment status;
Maximum cargo load capacities;
Resourceful and effective cargo solution.
If you are looking for a quote for your shipment you can contact air freight specialist by filling bellow form:
The most important goals for all cargo staff are focusing on maintaining the operational risks at the lowest possible level and permanent strive to have all the laws, regulations, procedures and requirements followed and complies with.
Please don't hesitate to contact us:
Tel. +373 22 811872
e-mail: cargo.sales@handling.md